White-Tooth Socializing and Black-Tooth Civilization-interveiw with Cao Yu
Cao Yu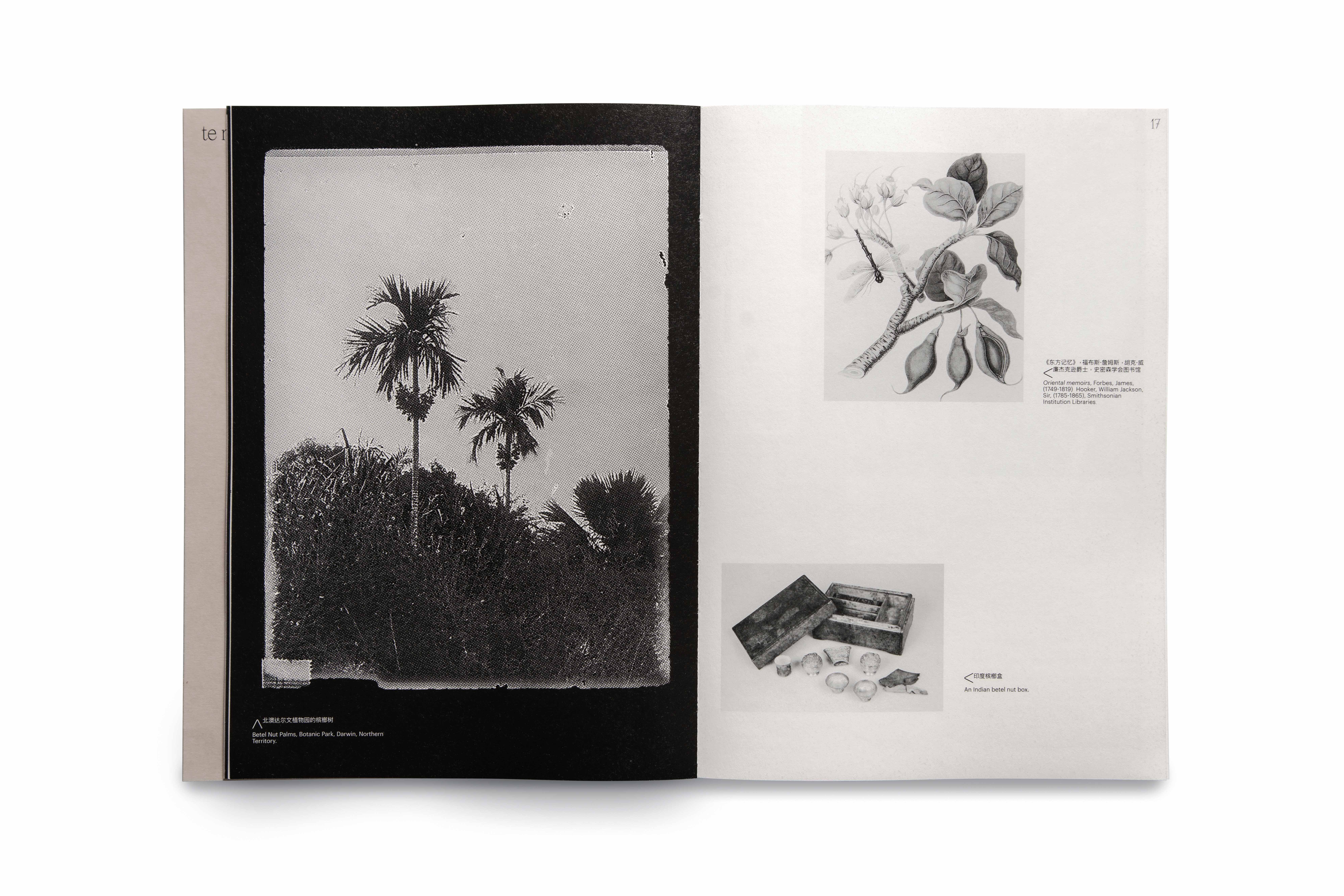 The precariousness of identity will metastasise to class structure. Anthropologist Cao Yu regards betel nuts as an addictive that bridges the historical trajectories of various ethnic groups. From the fluid subgroups in the Southern islands to the empire of the continental states, the pronunciation and functions of betel nuts differ from human activities and social transformation. The transition implies the establishment and segregation of social classes in different eras.
About
te is an annual bilingual publication on contemporary arts and cultural anthropology. Based on specific themes of each issue, we commission practitioners from different expertise to explore the dynamic cultural landscape between regions. The topics include the fluidity of cultures, languages and ideas in specific communities and the adaptation of individual narratives to the shifting social environment and geopolitics.

te aims to create an open and shared creative platform. The content can range from written articles, interviews, poems and photographs etc. We would also love to include manuscripts, notes, archives and other first-hand materials that documents or go along with the outcome. We hope to see the provided content as an extension of the author's daily practice; at the same time, we look forward to generating new forms of content through communication with the author.
Info
EDITORS
Michael Guo & Kechun Qin

GRAPHIC DESIGN
Can Yang

WEB DESIGN
Yang Sun


If you have any inquires please feel free to contact us.
©2021 te magazine